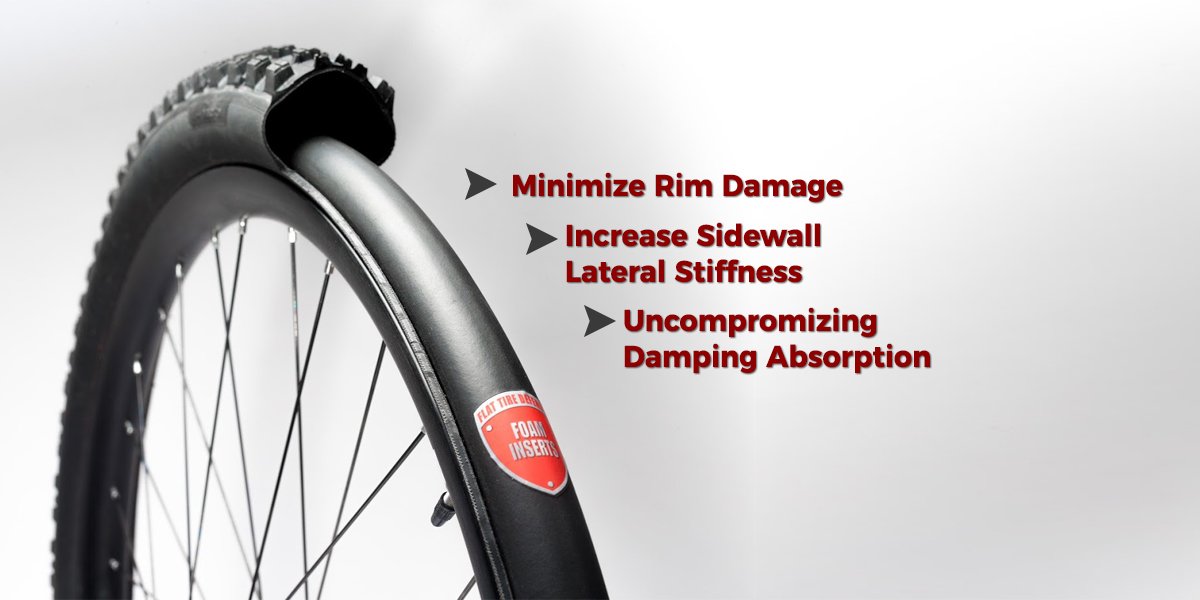 • High density foam insert, strong, tight weave
• Takes vibration feedback out of your feet & hands
• Enhances speed over rocks, roots, and rough terrain
• Uncompromising damping absorption
• Tire sidewall rollover is minimized
Losing your mind is one thing…
Losing a race because of a flat tire NOT ACCEPTABLE!
We know a flat tire can ruin your day on a trail or at a race! After 3 years of design,
development & testing in
worst case environments
all over the world,
we've created a product that will perform the way 'you' want it to!
RACE PROVEN BY WORLD CUP DH & ENDURO COMPETITORS

Shop Now