Flat Tire Defender® – Product Info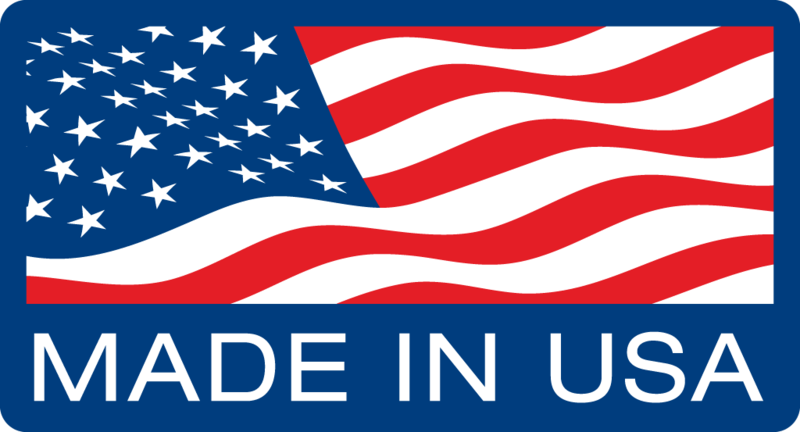 Flat Tire Defender® Foam Inserts features & benefits:
Pinch flat protection

Allows lower tire pressure

Minimizes tire & rim damage

Minimizes tire sidewall roll over

Tubeless application only

Fits modern day wide rim & tire brands

Airless Insert – no air chamber inside foam

Reduces vibration created by wheel assembly

Race proven & developed by professional athletes

Inspired by motorcycle off road technology
Mountain Bike racing is super competitive and tough on equipment, especially wheels & tires. Everyone's looking to shave fractions of a second off their race time which means keeping momentum at a high level over the roughest terrain like rock gardens, tree roots, scary steep terrain and huge jumps. Today's world of wheel & tire set-up is wide rims, wide tires, tubeless (TLR) and lowest tire pressure possible. With this set up, the biggest issues are rim damage, burping air out of the tire and tire sidewall roll over. And if you lose enough air in the tire, it can come off the rim and now you are pushing your bicycle instead of riding it.

Whether you're a serious racer or weekend trail rider on a Downhill bike, Enduro bike, Plus bike or eBike, don't let a flat tire ruin your day! Introducing Flat Tire Defender® – Foam Inserts!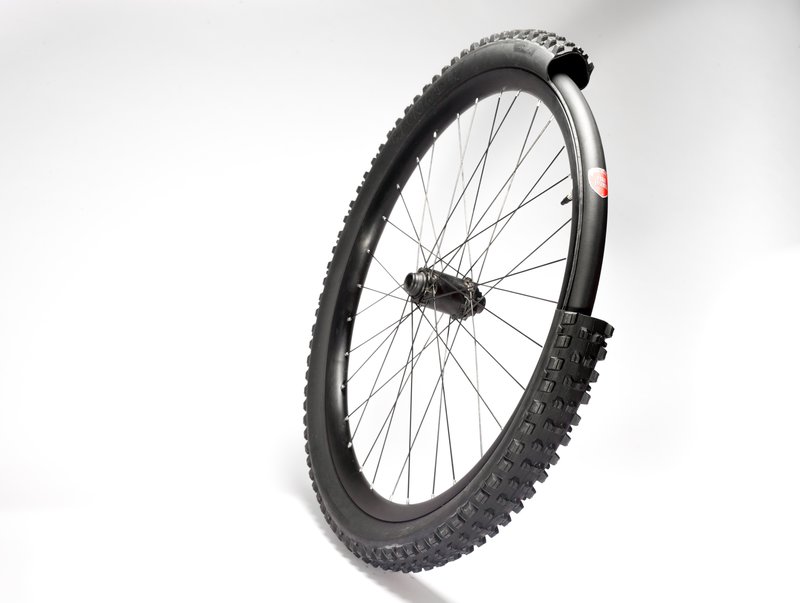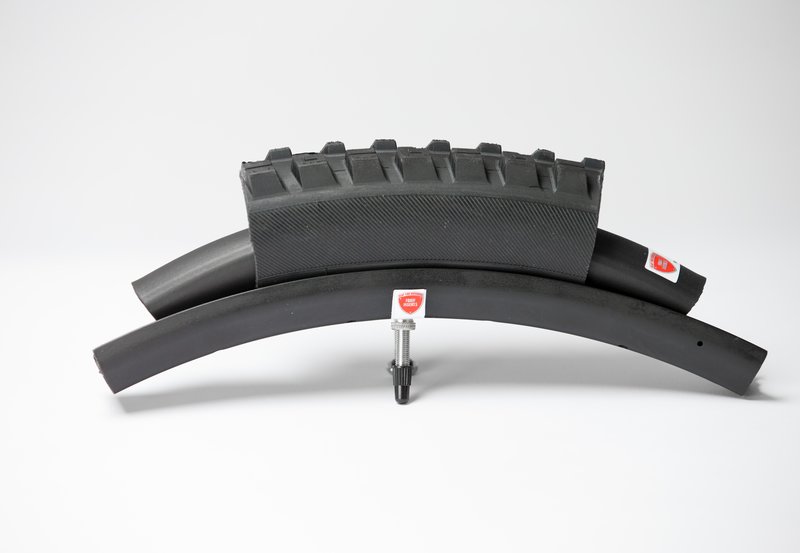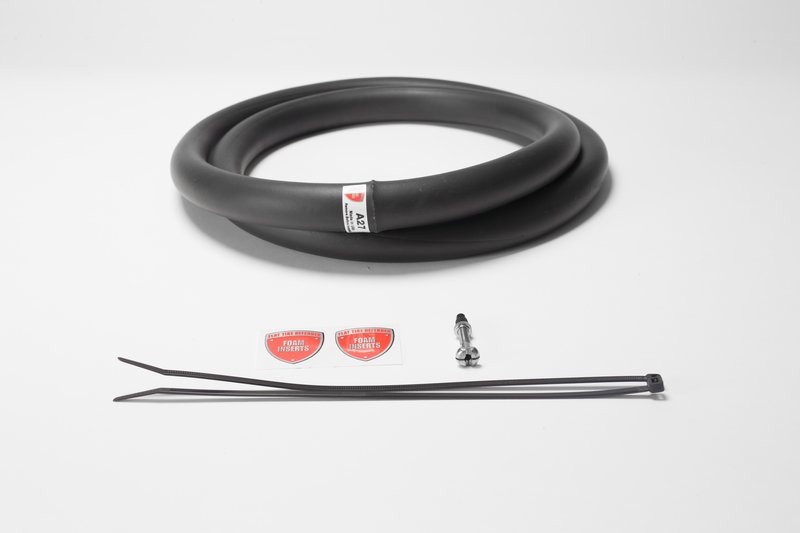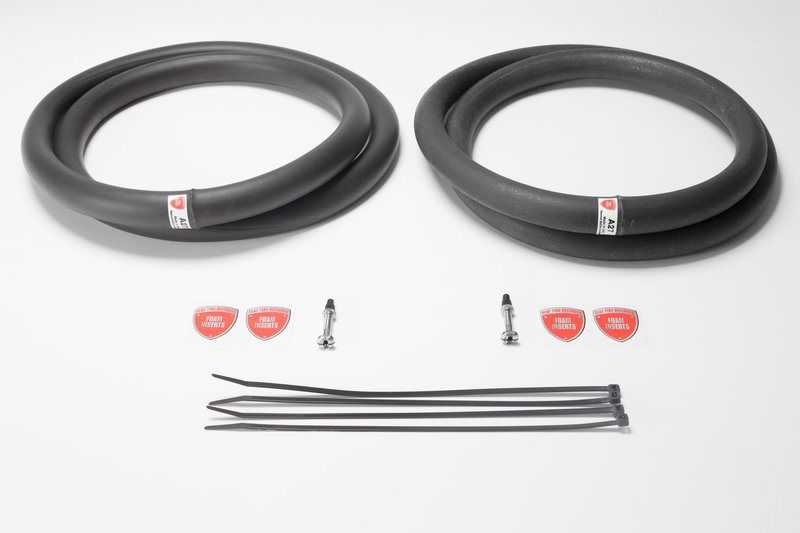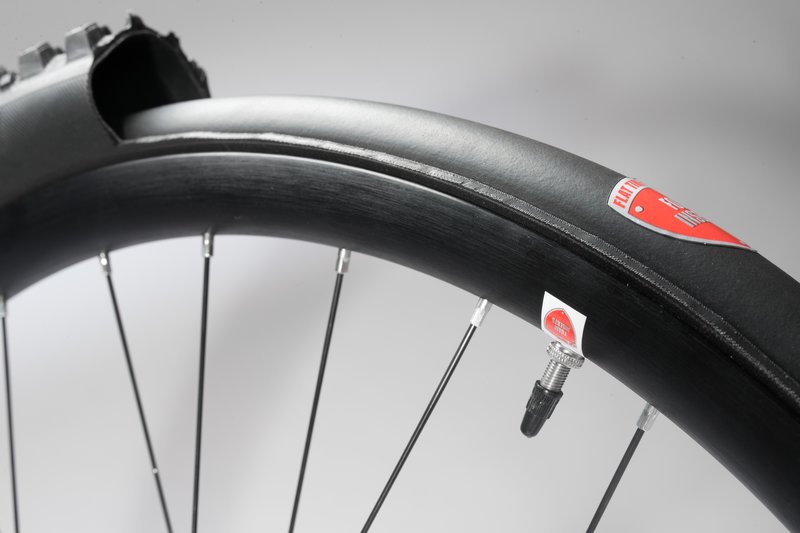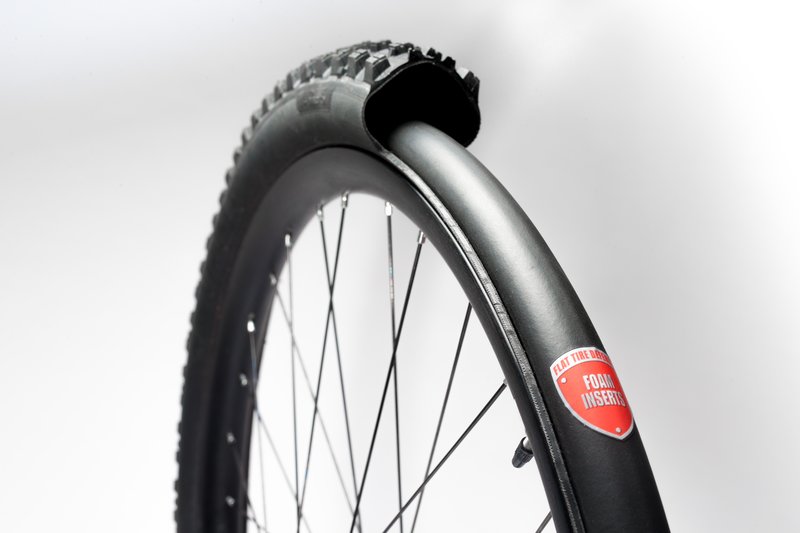 Flat Tire Defender® foam inserts are manufactured using a high quality foam rubber polymer, closed cell, high impact - high density material. Plus they're 100% airless which means no air chamber inside the foam, easier to install and very effective at protecting your wheel & tire assembly.


Frequently Asked Questions & Answers
Q. How long do the foam inserts last?
A. It depends on the terrain, tire pressure, sealant brand, suspension set up, rim fitment and rider ability. Under normal conditions our foam inserts have lasted 6 months (and more) of hard riding. For best results, we recommend removing the inserts every 3-4 weeks for cleaning & changing the tire sealant.

Q. Install video shows one groove in valve stem. Why did I received valve with two grooves?
A. The two groove valve replaces the single groove valve. The install video was shot prior to receiving the two groove valves.

Q. What's the best tire pressure?
A. Our tire pressure recommendations are a guide - a good starting point. It's impossible to provide exact tire pressure as there are many differences in rider ability, suspension setup, terrain, rims, tire brand, tire casing, etc.

Q. What is the difference between Enduro foam insert and Downhill foam insert?
A. Dimensionally they are the same, but the Enduro foam is slightly softer due to the bikes being lighter and terrain not as extreme. If you're an aggressive Enduro rider or prefer to run your tire pressure below our recommended pressure, we suggest using the downhill inserts. But we do not recommend using Enduro inserts for downhill.

Q. Do I need sealant with the foam inserts?
A. Yes. Foam inserts are designed to run tubeless and sealant is required to seal tire casing, tire bead and rim leaks.

Q. My rims have a tall rim depth -- which valves do I need?
A. Our standard valve stem is 35mm long and fits the majority of standard alloy rims. Most carbon rims and some of the newer wide rims require a valve stem length of 45-50mm. Check the rim depth dimension of your rim brand and add 12-13mm to the rim depth - this will determine the valve length you need. Also, check your rim bed shape. The majority of the rim beds are 'curved' shape but some have a deep 'square edge' channel down the middle. Be sure to select the valve top shape that best suits your rim bed shape.
Q. Does tire sealant have an effect on the foam inserts?
A. Our foam inserts are made of closed cell material so they keep the sealant from penetrating and affecting the foam insert performance. However, tire sealant has a tendency to 'cling' especially as it dries. So you may see some sealant build up on the foam insert after use, much like the sealant build up you see on the inside of your tire after use.
Q. The installation video mentions an O-ring that comes with each kit. My kit came with two O-rings -- do I use both?
A. All Flat Tire Defender valve kits come with two different O-rings. One is thin and one is thick. You only need one, so select the one that best suits your rim bead shape so the valve will seal properly on the inside area of the rim.



Distributors & Dealers