Testimonials

scroll down to view our image gallery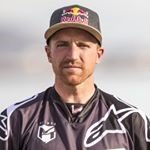 Aaron Gwin
4X World Cup Downhill Champion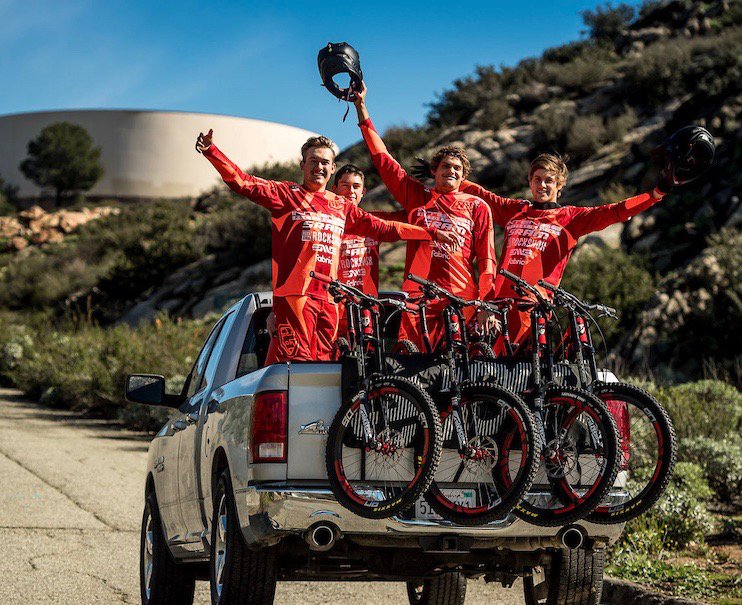 Awesome to welcome the 2017 World Cup Intense Downhill team on Flat Tire Defenders'! Charlie Harrison, Nik Nestoroff, USA; Jack Moir & Dean Lucas, Australian! Keep it 'rolling'!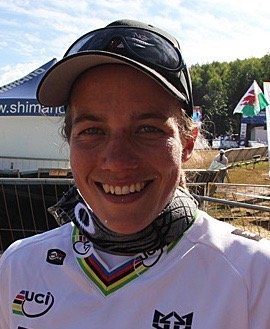 Tracy Moseley
2015 Enduro World Series Pro Woman Champion
"Punctures can be the end of your race but also the end of a year long championship. For me, racing enduro over the last 3 years, being consistent & finishing every race was the key to winning the World title 3x in a row. Have the opportunity to use the Flat Tire Defender® on races where the chances of flatting were high, was a great advantage & peace of mind. Knowing I didn't have to hold back, race at 100% and know I could always get to the finish line even if I flatted. The added bonus of the Flat Tire Defender® is it also allowed me to run softer pressures & increased my grip & feel of the tyres which was both physically & mentally such a great edge over my competitors."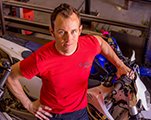 Ely Woody
– World Factory DH Mechanic
"As mechanics on the UCI Mountain Bike World Cup circuit we're always looking for ways to make our bikes faster and more durable. When I first started using Flat Tire Defender®, it was an attempt to prevent rim damage and ensure that my rider could finish a race, even if the tire was punctured. After using the product for multiple seasons, we found that not only does it accomplish those goals, but it dampens vibration at the bars, increases rolling momentum, and allows for significant decreases in tire pressure without the risk of damage or burping. You can't win if you don't make it down the hill, and Flat Tire Defender® helps my bikes and riders do just that. "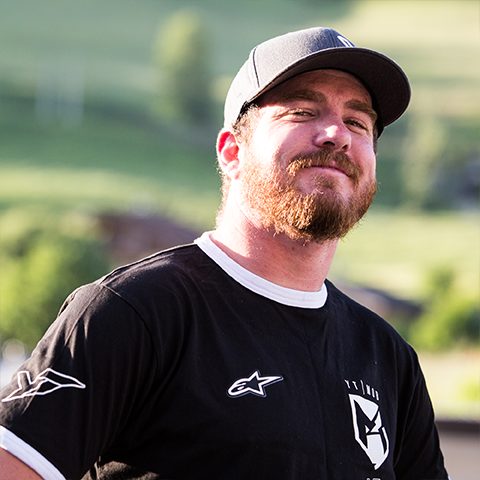 John Hall
Factory Mechanic for Aaron Gwin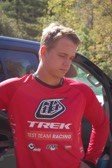 Cole Picchiottino
USA National Downhill Competitor
"Initial thought is that the wheel itself feels a lot more solid then it did before. You don't get as much of the tire rollover that I did when I was just running a normal tubeless.. Been using it now for about 2 years now. It feels solid like providing a barrier to the rim. I don't go through as many rims as I use to, when using it!"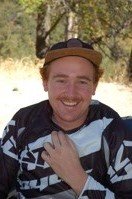 Christian Gonzales
–USA National Downhill Competitor
"I'm pretty stoked with the product, it's been able to save so many race runs and wheels just being able to protect the rim a little more and also the capability to run lower pressures is awesome. You're able to get more traction through corners. The rolling speed is great, I'm so happy to be able to run it!

Justin Leov
– New Zealand, Enduro World Series Competitor
"The FTD is so valuable as a racer, the extra traction and damping feel allow you to run a lower pressure in your tires without the tire collapsing in the corners. The protection it offers to the rim really saves you in those rocky situations. I raced the FTD in Finale, Italy (EWS) and it really helped me because I had cut my rear tire. I could still ride hard and managed 20th in that stage even with running about a minute with a flat tire."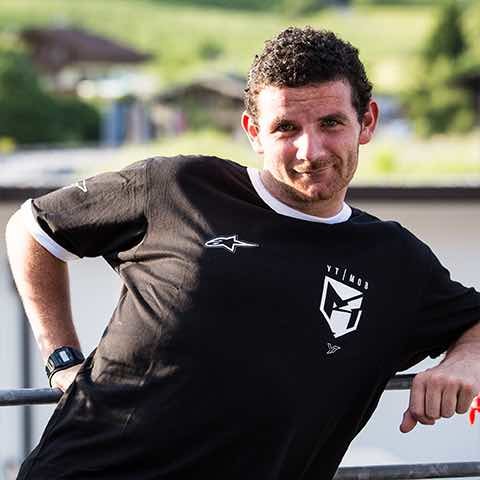 Ben Arnott
– World Factory DH Mechanic
"Frank introduced Flat Tire Defender® to me whilst I was working as Head Mechanic for Trek World Racing in 2015. When we first tested it we saw an instant reduction in the number of punctures and a decrease in rim damage. Since that initial test, we ran Flat Tire Defender® at almost every race and use Flat Tire Defender® on the team I currently work for, The YT Mob. Flat Tire Defender® is only slightly more involved to install than a normal tubeless tire, and saves time down the road by reducing punctures and wheel damage. The design is durable and more simple than competitor's systems. The bottom line for us mechanics is Flat Tire Defender® means less punctures, rim damage, and wheel rebuilds."